Our Design Mission
Our fundamental objective when designing an HVAC infrastructure is to provide a mechanical system that can control the facility environment within required environmental and regulatory parameters, and do so at the least Total Cost of Ownership (TOC) to the facility owner. Starting from your architectural design or concept, we can work collaboratively with your team to design the right HVAC solution for your project. Our design platform is a BIM model that is coordinated across both organizations, thus making our team a natural extension of your design effort.
With more than 40 years of experience under our belt, we have provided HVAC for many types of construction projects  ranging from assisted living facilities and hospitals to banks, office buildings, data centers and others too numerous to mention (see here for more information on our project portfolio). Our design experience span many technologies and infrastructure topology including split and packaged systems, VAV systems, VRF systems, HRV systems, boiler systems, CRAH and CRAC units for data rooms, and hydronic systems.
In recommending the best HVAC solution for your project, our design process always consider multiple alternative solutions, which are compared against performance, costs and other considerations. In this manner we ensure that you the best solution for your project depending on your primary consideration, whether that be initial capital cost, total lifetime cost, performance, longevity and warranty, or environmental impact.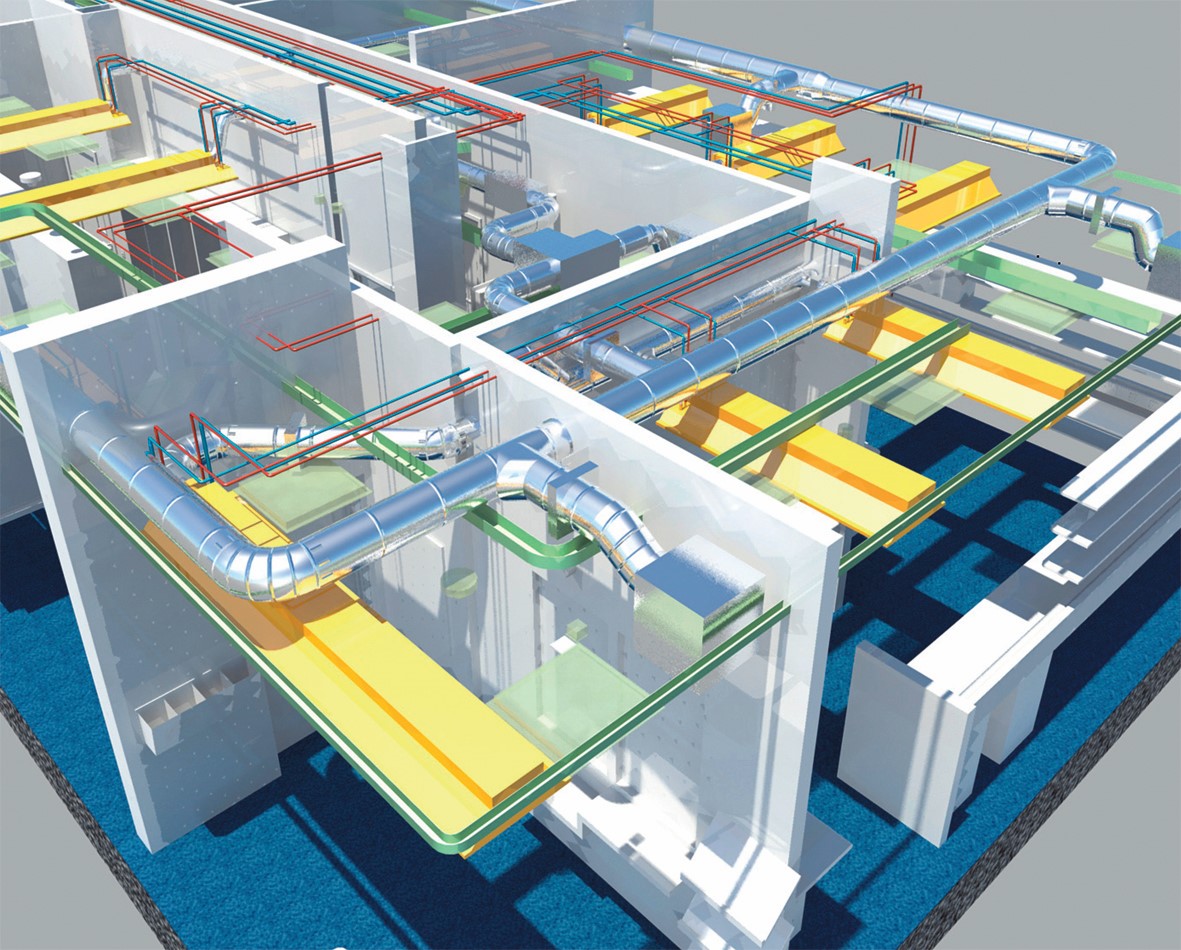 Highlights:
Decades of HVAC design experience
Expertise in multiple technologies
Expertise with all major brands
BIM Modeling
Whole Building Energy Analysis
Predictive Analysis of Year-Round Performance
Total Cost of Ownership (TOC) Analysis
ASHRAE Advanced Energy Design Guidelines
Predictive analysis of air flow, temperature, and humidity distribution using CFD